James Denmark skillfully steers around a sharp corner in the Near Box Stock A Main Class race and then gains speed on the straightaway before reducing his speed in anticipation of the next series of hairpin turns.
A few moments later and with the win secured in 5 minutes, 1.7 seconds, Denmark slows to a stop into pit row.
The Accokeek resident then picks up the car, carries it over to a nearby work bench and inspects it carefully in anticipation of the next Minimus R/C Raceway and Hobbies radio-controlled racing league.
"It's just to do something different," said Denmark, who is retired following a career as a Pentagon K-9 police officer.
"I've always wanted to do this when I was younger but at the time my parents couldn't afford it because it was an expensive thing. Being working people, they couldn't conceive putting that much money into a toy. I like it because anything you can do to a real car — tires, shocks, everything — you can do to these. I like tinkering with them."
Dennis Dubé of St. Leonard hadn't been at the track in about a year — he was racing ⅛- and 1⁄10-scale vehicles at other tracks — but the layoff didn't hurt as he placed second in 5:06.47 in a Rally Road Class race.
"I got into racing just to relax and have fun," said Dubé, a plant supervisor in Brandywine. "It can be intense at times but that's cool. I like that it's something to do and the camaraderie. Plus, I got tired of fishing."
The 15 to 30 or so active members meet Wednesdays and Saturdays to race at a nondescript warehouse in Hughesville, that is also the site of the store.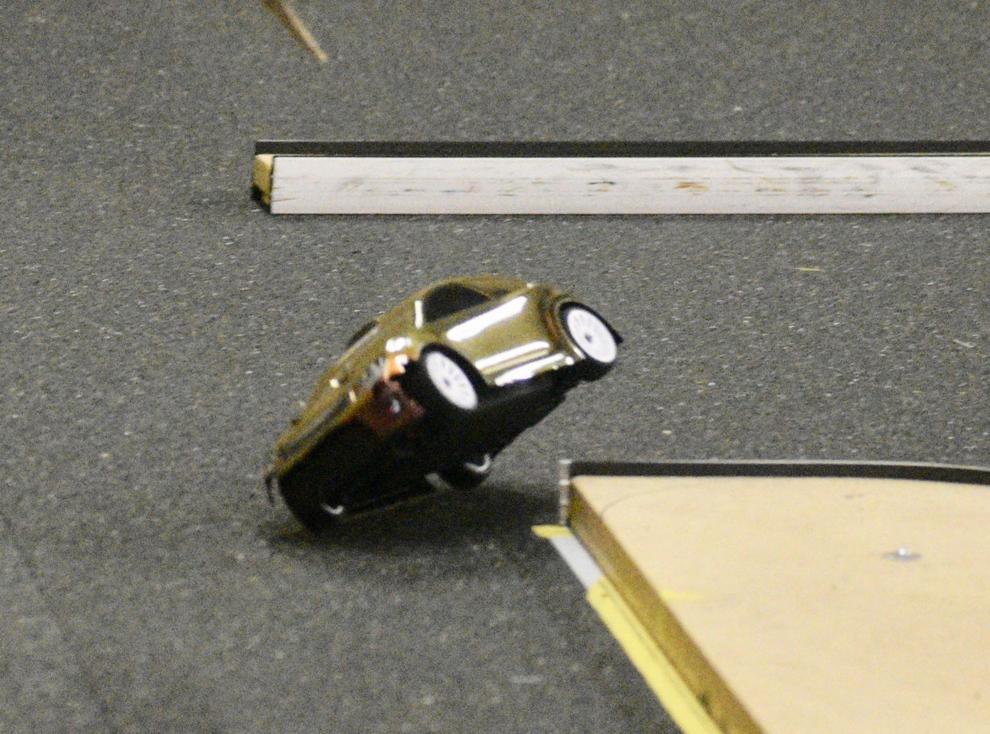 "My dad was a mechanic, my uncle and grandfather were into cars and mechanics so I just kind of grew up in that environment in the 60s," said Jeff Swartz, who runs the store and league with his wife, Michelle McDaniel. "There used to be slot car racing and I would go off to the track with my dad and one thing led to another. It was just kind of a natural progression if you like."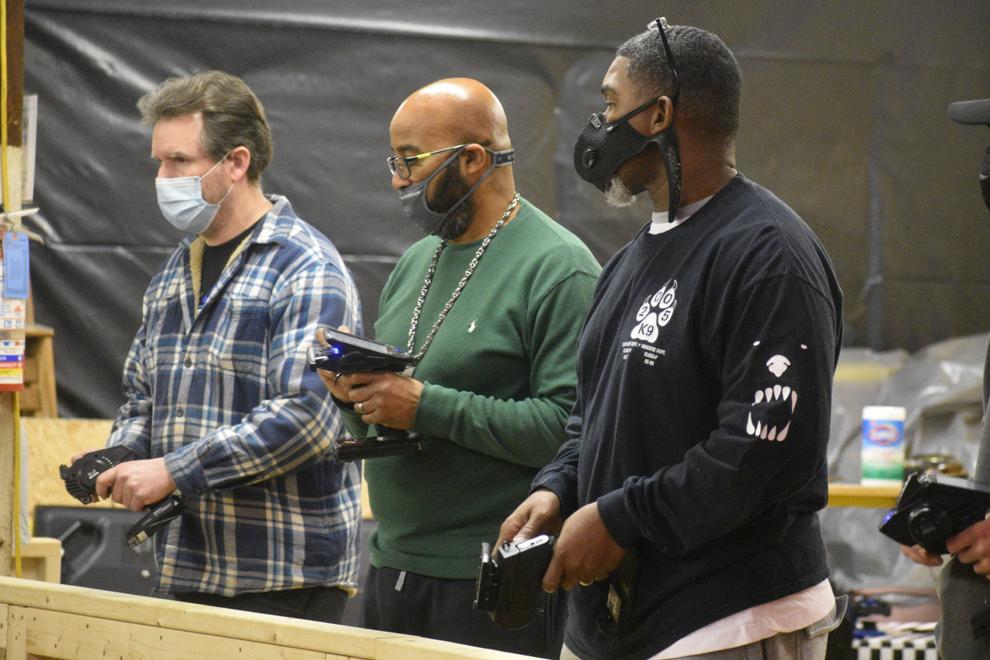 In the 1980s, Swartz owned Off Road Outfitters, which at that time had the only dirt offroad track in the country. Three years ago, Swartz started Minimus — which had previously been the site of Tina's Trains and Hobbies — and now exclusively sells radio-controlled cars.
"That's how we spend our free time now; making sure we have RC available for the Southern Maryland community," said Swartz, a computer programmer for the federal government.
The store has a dirt track outdoors and a specialized rubber course indoors, which was recently enlarged to 20-by-40-feet.
Swartz said the appeal of radio-controlled racing — kits start at about $100 and can run to about $1,000 — is twofold.
"Some people do it purely for the racing," he said, "but the people that I think really get the most enjoyment out of the hobby do it to get together with like-minded people and the camaraderie involved and to be a part of something."
"People are here making lifetime friendships," McDaniel said. "They meet while racing in our shop and then their families are spending Christmas together. People are really building relationships. And kids are making friends they see year after year. It's really a community."
Swartz said one of the keys to taking up radio-controlled racing is not trying to rush things.
"When you are first exposed to the hobby you're smacked with the reality of the steep learning curve you have ahead of you," he said. "People who are left alone often get quite frustrated initially and fall out of a hobby they could have had a lot of fun with. That's one of our primary motivating factors is to help people get into it right so they can get a good start and really enjoy it properly. Patience is a virtue, especially with this hobby."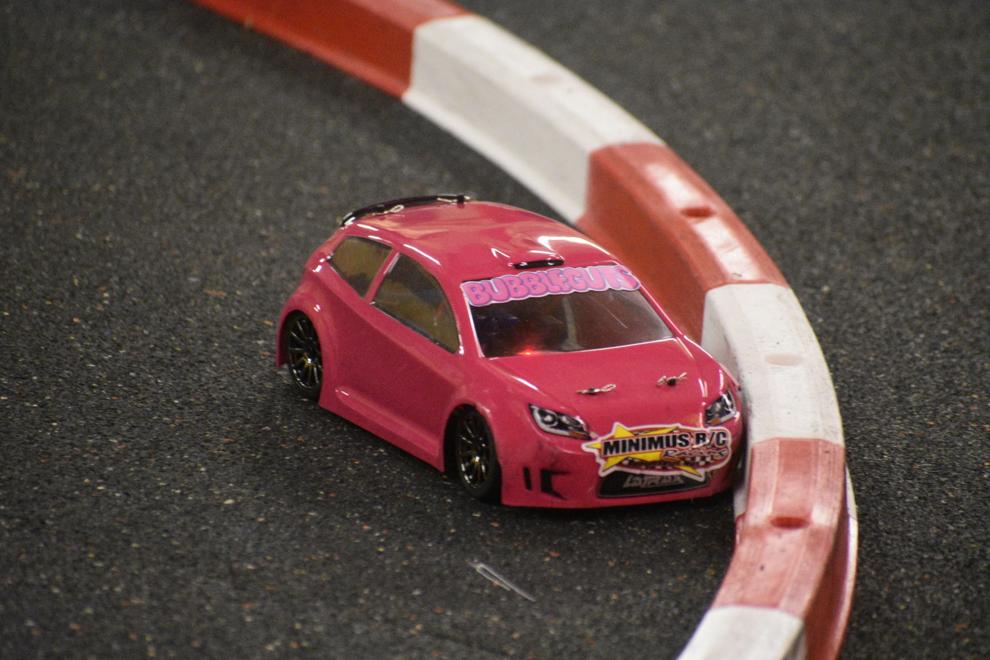 Because the cars' progress can be linked to a computer Swartz officiates the races while four volunteers are needed each race as marshals to help with stuck vehicles or those that have flipped over, which requires a certain degree of fancy footwork.
During racing Feb. 3, other winners included Rob Devellbis (Near Box Stock B, 5:09.64), James Marshall (Rally Road A, 5:00.61), Adam Buvoso (Rally Road, B Main, 5:08.40) and Mike Bell Sr. (Rally Road C, 5:06.32).
"In the grand scheme of things there's not a lot of people into the hobby like there used to be, so it makes it tough to make a dollar," Swartz said. "I do it because I'm an enthusiast and I love racing and I want to share that with other people."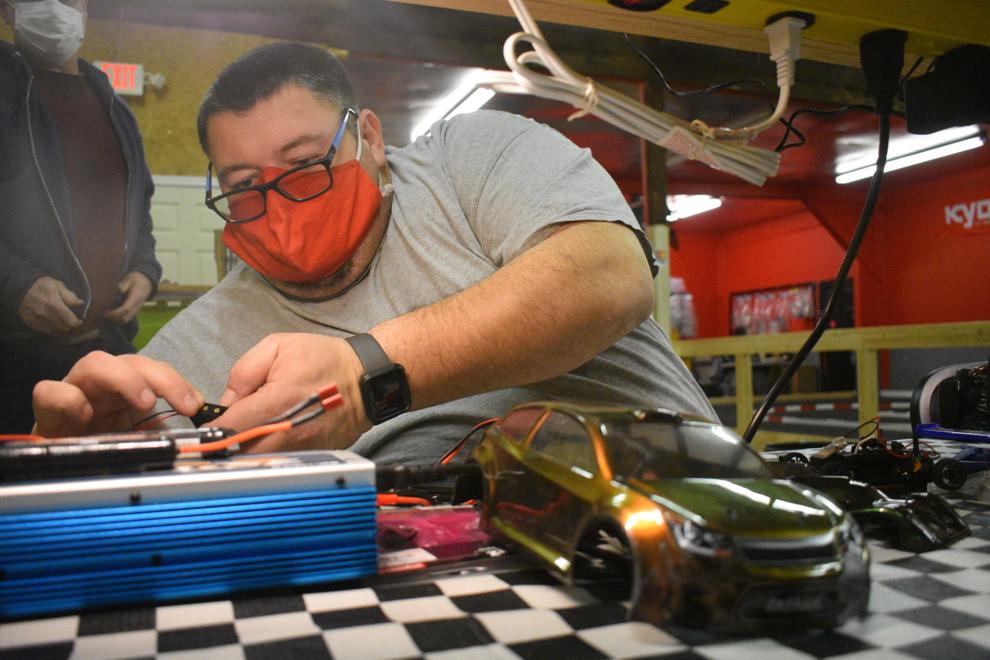 Twitter: @MIchaelSoMdNews