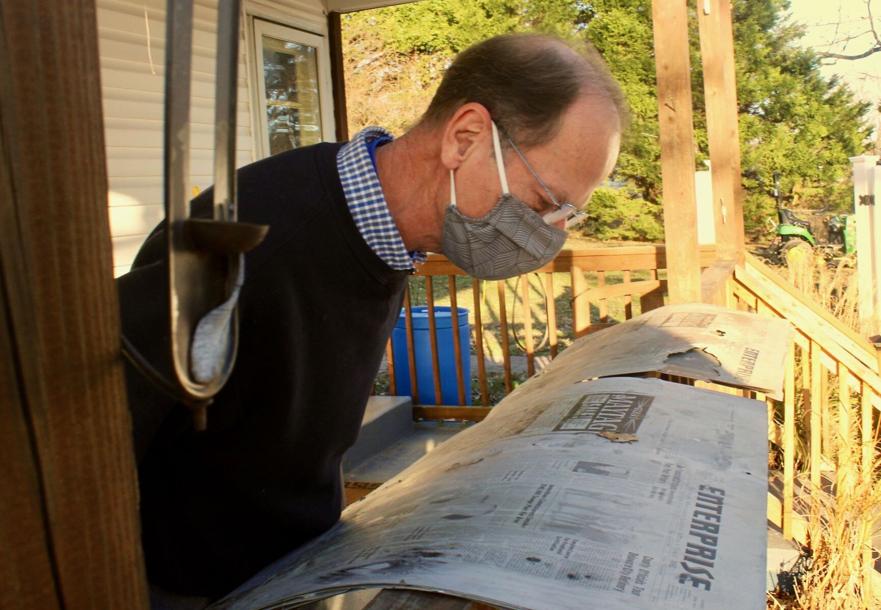 Larry Dozier knew the moment he saw the stack of metal plates that he found something special in the shed of his new Leonardtown home.
Laying flat among the dust and cobwebs were about a dozen sheets of aluminum, printed with pages of The Enterprise newspaper. What made them special, he said, was that they dated from the mid-1960s, less than a decade before he had begun his own career in the world of newspapers.
"I stumbled upon them," he said in a recent interview at his house.
The plates were common practice for printing back in the day.
"There's a lot of changes over the years," he said.
Dozier spent most of his adult life in Rhode Island, working first for the University of Rhode Island student newspaper as a typesetter — "durable composing is what it was called" — and later as production manager for several papers in that area.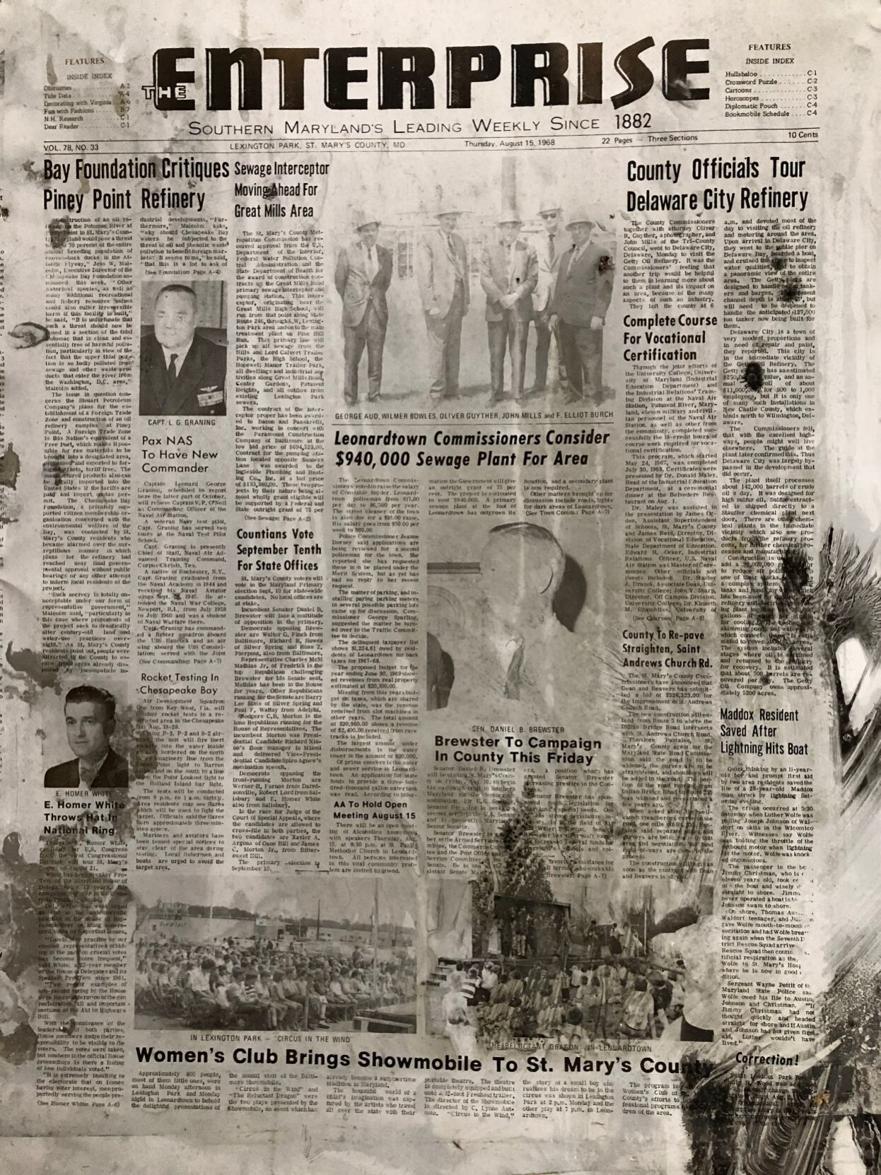 During that time, around the early 1980s, Dozier became a commercial phototypesetter.
"That's where I learned the art of typography," he said.
Several years later, around 1986, desktop publishing began to usurp the rule of commercial printers' composition work.
The words of a story — called copy — were cut out and pasted onto boards, which were then photographed. A sheet of aluminum covered with photosensitive emulsion was then exposed through a negative of the page photo, creating a life-size image of the page on the metal. That plate was then used in the newspaper printing process.
Nowadays, much of the work, of course, is done on computers. Pages are laid out in programs like Adobe InDesign or Quark Express, converted into PDFs and then sent digitally to printing presses where multiple color plates are made to print the newspaper.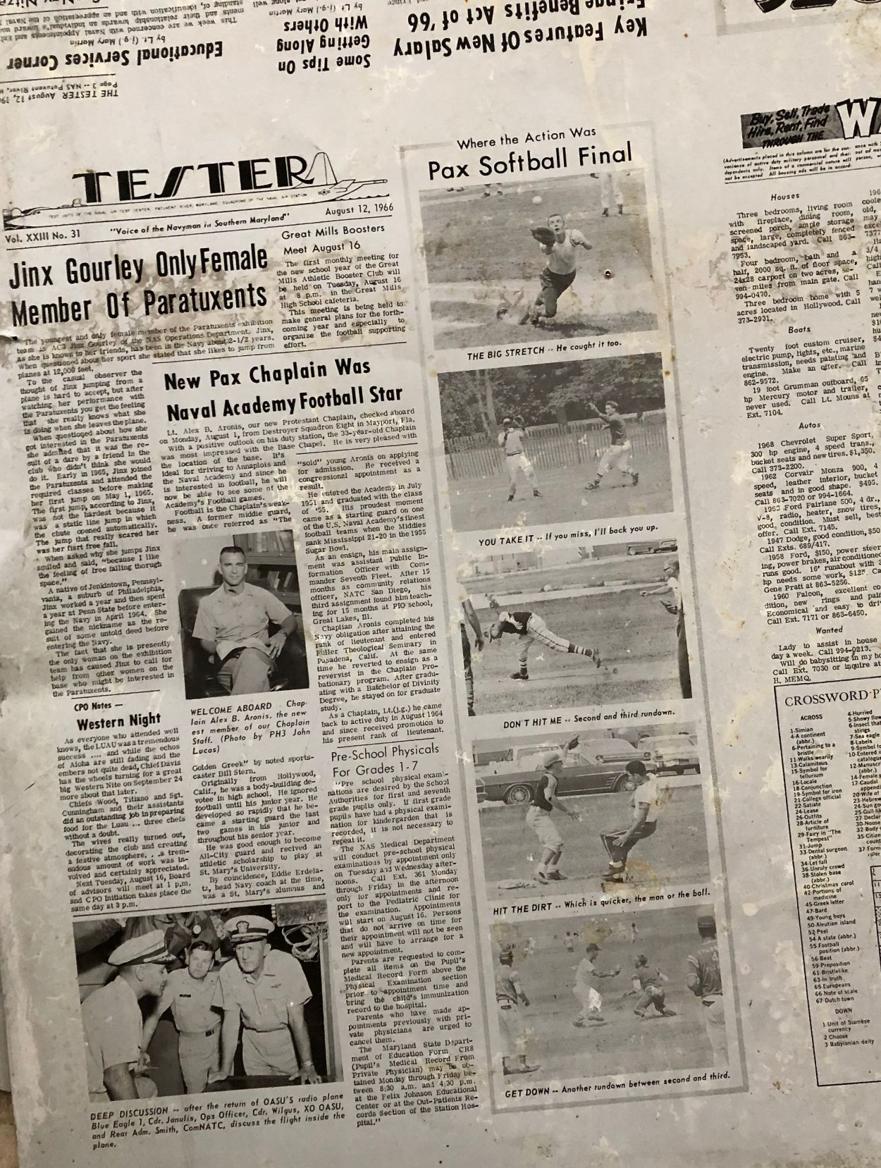 While metal printing plates are still used, they go through a much different process now, according to Scott Workman, the regional director of production for APG Media of Chesapeake, which owns Southern Maryland News.
"We use a thermal plate," Workman, who has been in the printing industry for 33 years, said. "There's really no [developer] processing. … Now, everything is digital and that image goes right to the plate with a laser."
Other than the prepress end, though, printing newspapers is still a lot like it was decades ago.
"It's changed a lot, but it's not changed that much on that end," Workman said of printing.
Leonardtown resident Rick Boyd started writing at The Enterprise in 1976 when the paper's office was on Three Notch Road in Lexington Park, next to a bowling alley.
"The press was there as well," Boyd, who retired from the paper a couple of years ago after a decades-long stint as the editor, said in a recent interview.
By the time he arrived, the editorial department was using "computer tape" to print stories on paper before cutting it and using a "waxer" to paste onto boards, which would then be photographed. The staff would have to stay late on production nights to help with the tedious cutting and pasting jobs.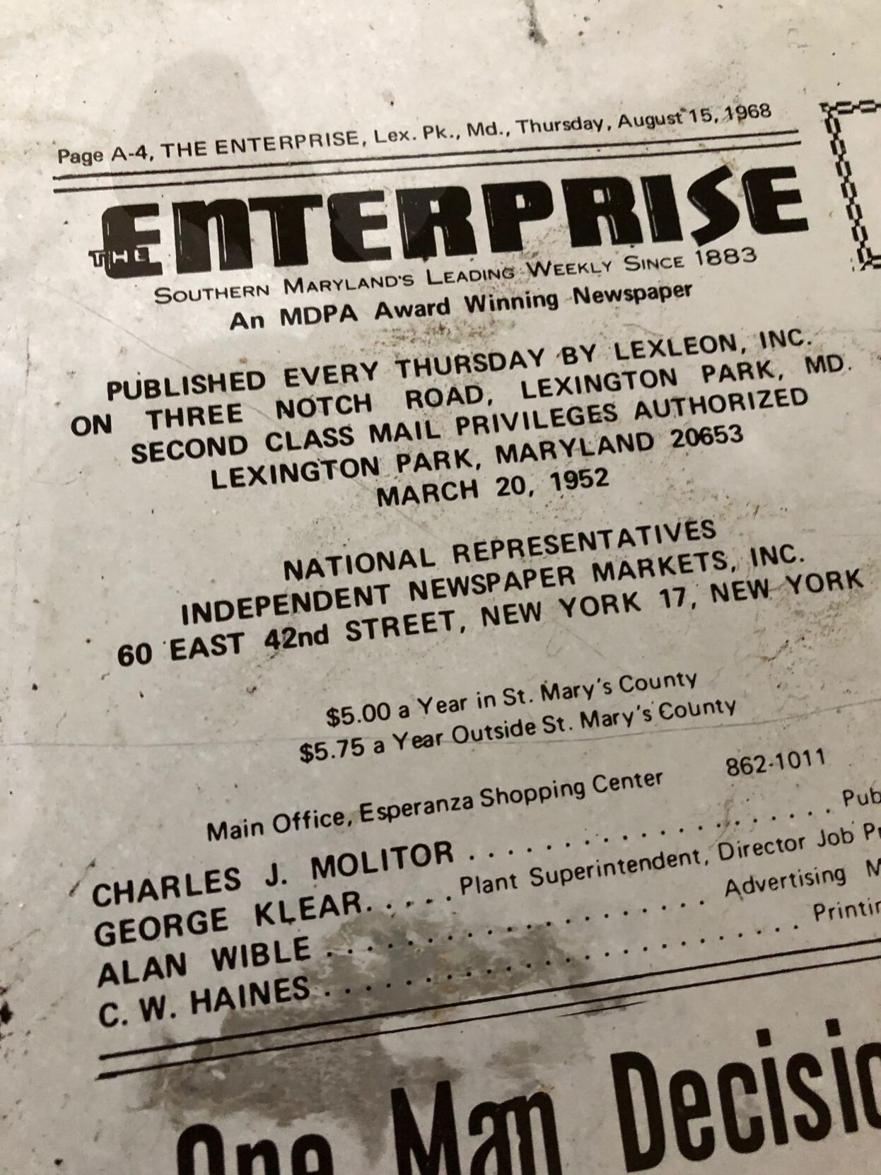 "It was nice having the press there," Boyd said, adding that there would be a loud rumble throughout the building whenever it fired up.
Not long later, Compugraphic computers eliminated the need for the punch-hole typist, and by the mid-1980s the paper had moved on to full desktop publishing, using two $40,000 machines. Editors would use a joystick to toggle where copy should flow during the layout process. The machines had to be kept cool in air conditioning, and a long series of programing had to be typed for each edition.
The next decade brought personal computers for writers to use, and technology has continued to streamline the process ever since.
In addition to Dozier's time as production manager at the Jamestown Press in Rhode Island, where one of his main responsibilities was creating the display ads, he also worked for the Black Island Press, where papers had to be ferried to and from the island.
The Air Force veteran ended up working for four decades in the industry. This summer, amid the coronavirus pandemic, he chose to move to St. Mary's County, searching for a slower-paced lifestyle with farmland vistas.
He purchased a rambler just north of Leonardtown last summer, and has been working on home improvement projects since.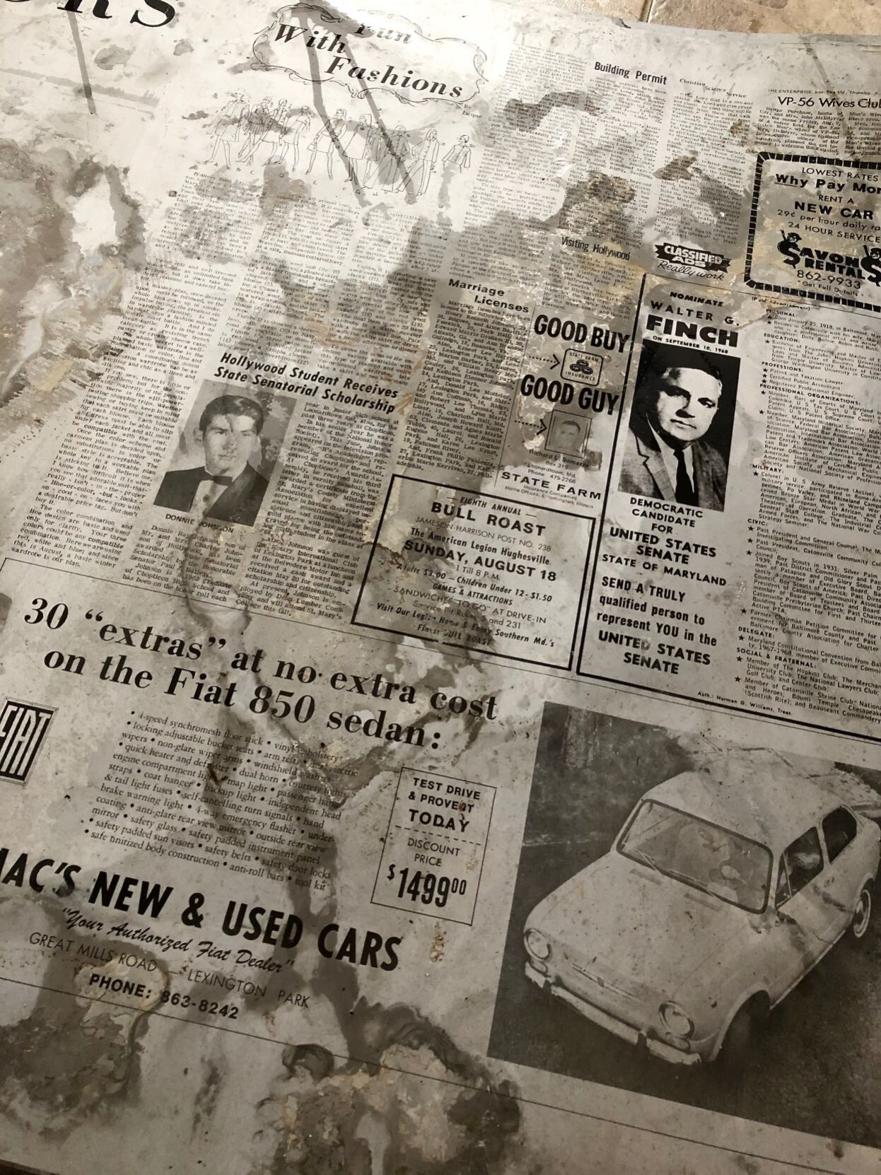 Of Dozier's luck finding the plates — which he donated to Southern Maryland News — as a former newsman, he shrugged it off as "an interesting coincidence." Dozier speculated, based on some of the staple and nail holes in the plates, that someone may have once used them as roof flashing on a building at some point.
Regardless, the plates offered a neat snapshot of the past, highlighting old movie ads, awards given to local athletes, contentious county news and much more from a bygone era.
"It's an old blast from the past," he said.