There are plenty of treasures hidden in local museums, and Ayla Anderson has set out to discover all of them with her "Curator's Choice" podcasts.
The interview-style podcasts feature a new museum each episode and two particularly intriguing artifacts from the museum.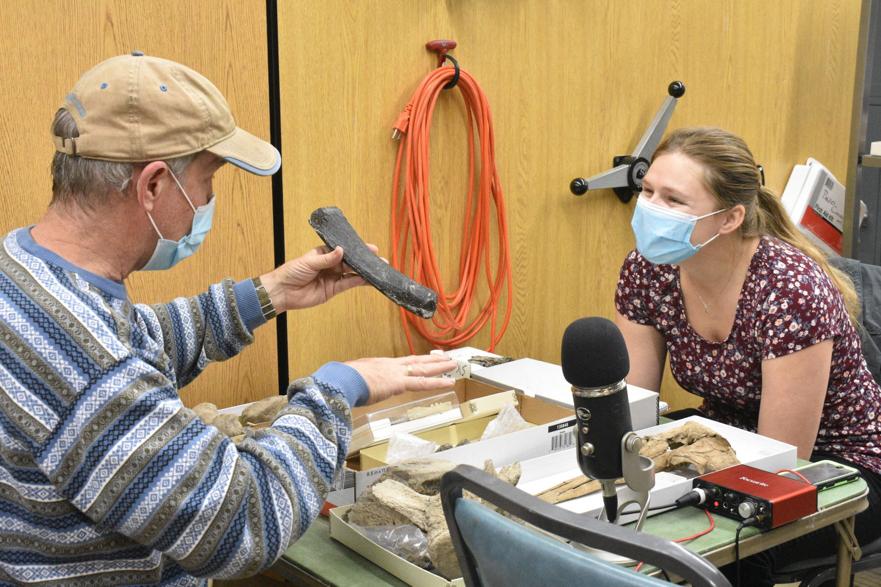 Anderson has already visited 10 museums in four states, including four — the Dr. Samuel A. Mudd House Museum, Old Jail Museum, Patuxent River Naval Air Museum and the Calvert Marine Museum — in Southern Maryland.
"What I like about what she's trying to do is that she's kind of going behind the scenes and giving people the opportunity to learn more about what's in the collections in museums," said Calvert Marine Museum curator of paleontology Stephen Godfrey, who met with Anderson in December. "Her listeners get to hear about places that maybe they haven't been, which might entice them to go see those places. And, also, it gives them a teaser about the cool stuff that hasn't been put on display but is in the collections."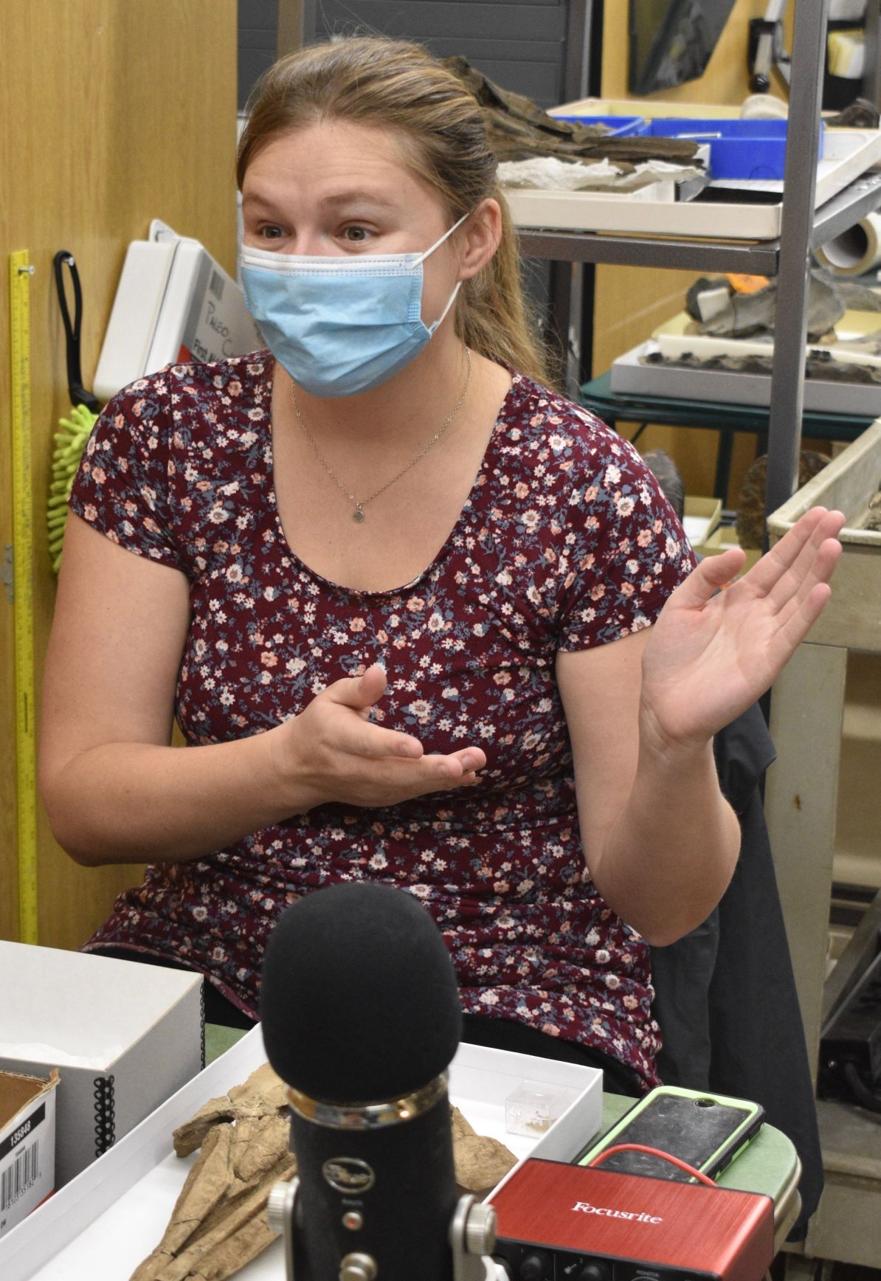 Anderson came up with the idea of museum podcasts after she was sent home from a stint in the Peace Corps in March 2020, 15 months earlier than expected, because of the coronavirus pandemic.
"I had a lot of time on my hands and thought I could maybe create something that could help the museums," said Anderson, who described herself as a "museum dork."
She said, "I was trying to find podcasts on museums, but I couldn't find anything specific and I was like, 'Well, there's a niche I'd be able to fill.'"
And Anderson, who grew up in Nevada but now lives in Alexandria, Va., is enamored with Maryland museums.
"It's a much more recent history," Anderson said. "Whenever you come back to these original landing sites there's so much history there and I think the museum industry really focuses on making sure they have a lot to offer so when you go to these museums it's not just a place where you look behind walls and you see things you can't touch. It's just incredible the value that Maryland places on its museums."
At the Mudd museum in Charles County, Anderson met with Dorothea Barstow, who enlightened Anderson on the tragic events following the April 14, 1865, assassination of President Abraham Lincoln by John Wilkes Boothe.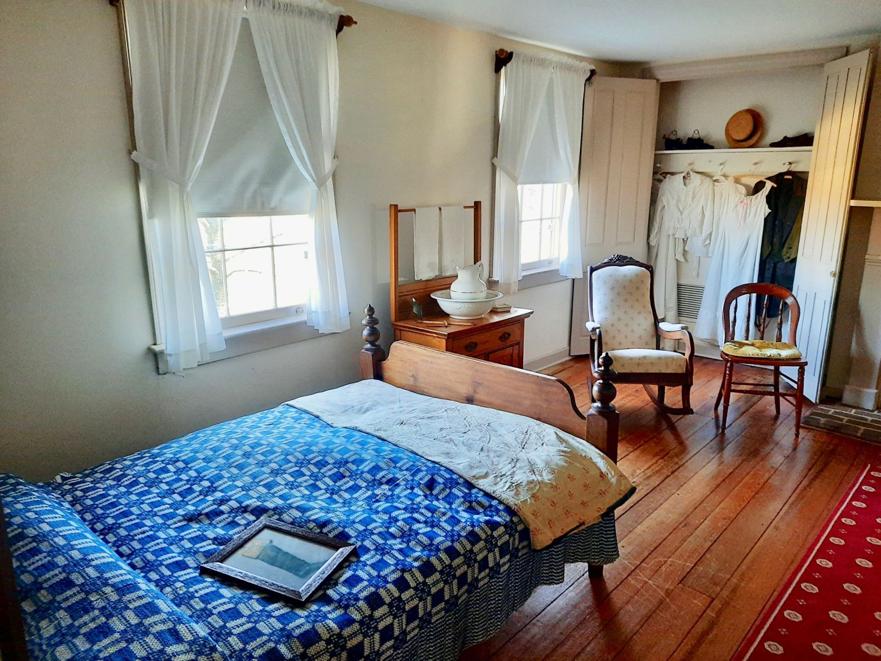 "I was able to learn some of the nuances about that story," said Anderson, who conducted the interview on the actual sofa that Boothe sat on while he was examined by Dr. Mudd after fleeing the assassination. "Since [the house] was built, it has always been owned by a Mudd relative. It's living history and I was immersed in it."
At the Old Jail Museum in Leonardtown, Anderson was shown a jar of dirt taken from where the only documented lynching in St. Mary's County took place.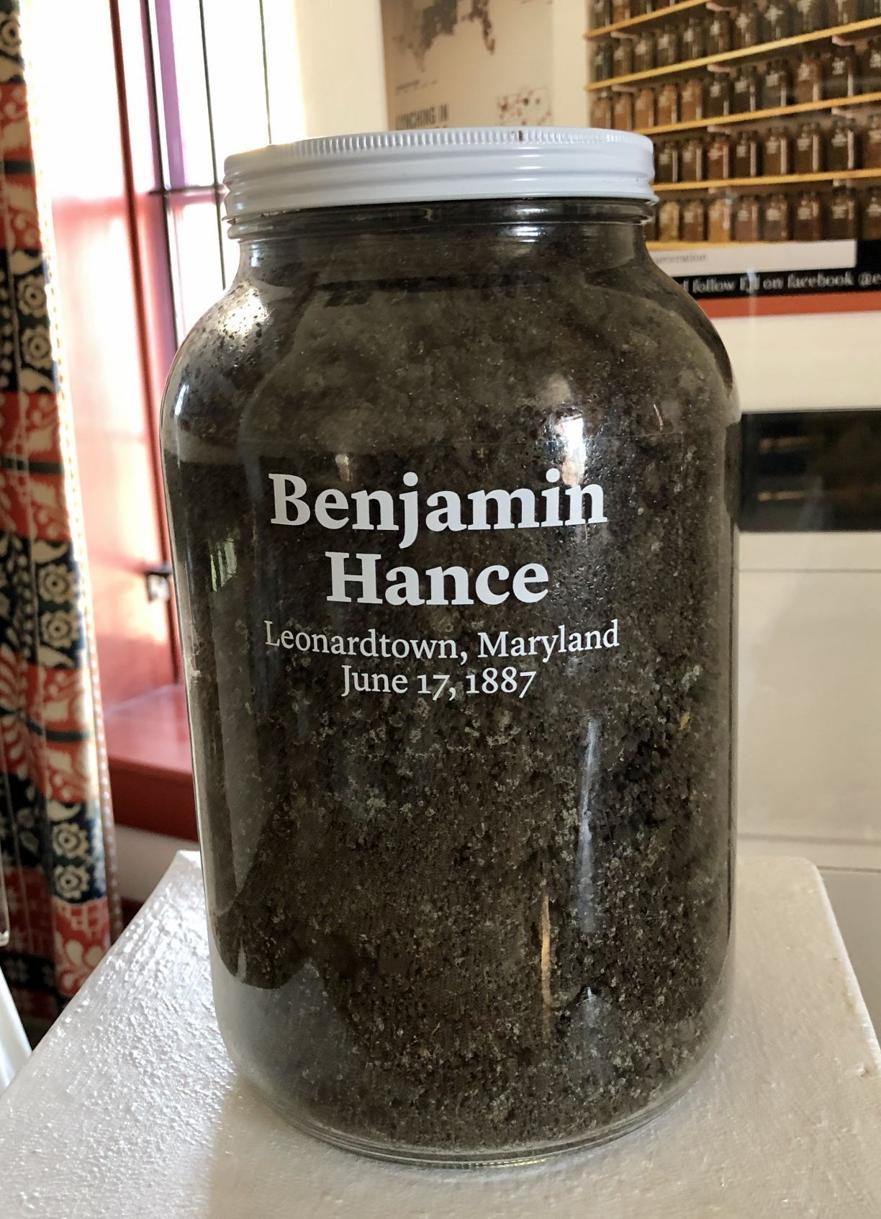 "It's a dark history," she said, referring to the 1887 hanging of Benjamin Hance after he was accused of misspeaking to a white woman, "but history is important no matter how uncomfortable it can be look at or read."
She also learned about the local legend of Moll Dyer.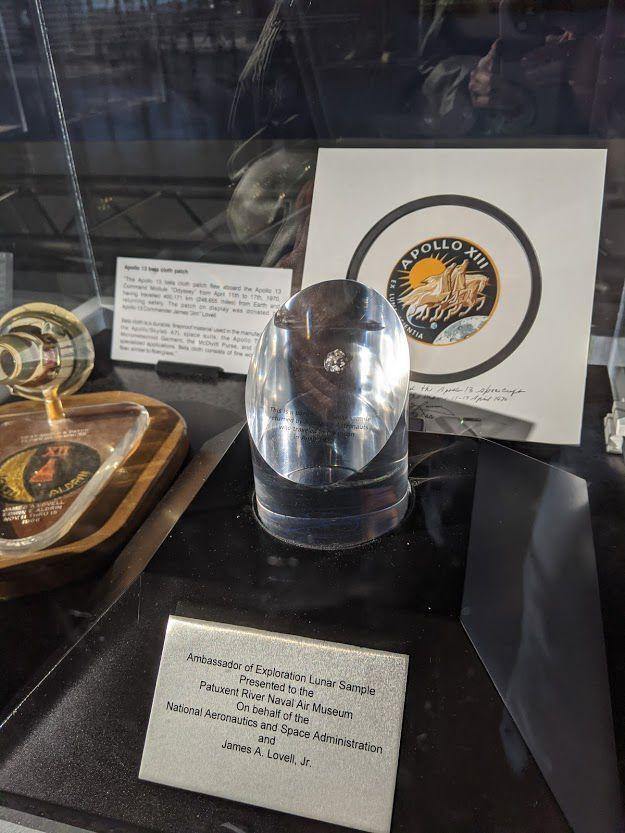 At the Patuxent River Naval Air Museum in Lexington Park, Anderson received a crash course about the black market on moon rocks and was thrilled to be able to hold a piece of a lunar sample in her hands that was donated by pioneer astronaut Jim Lovell.
"I learned so much because I really don't know anything about space," said Anderson, who volunteers at the museum as part of its social media team. "I'm terrified of it."
"I think it's absolutely amazing and I was super excited to hear that she wanted to do this," said Dan Bramos, a volunteer at the museum. "Her enthusiasm in this just fed me and the questions she asked were fantastic. I think the idea is really neat and that it keeps going well so it helps draw visitors to the museum and keeps them coming back."
Anderson took another step back into the past at the Calvert Marine Museum in Solomons when she examined fossils — one of a sperm whale tooth scratched by a Megalodon — along with a newly-found piece of a skull from a cobia.
Anderson first became enamored with museums when she took a trip to a local museum as a young girl.
"They had some otters, which was surprising to me because they had living animals, and they gave the otters a bunch of fish," she said. "They'd be chewing on these fish heads and everyone else thought it was kind of gross, but I was just completely enthralled. I learned all about otters and saw some fossils and I thought it was all so amazing. Ever since then I was like, 'I want to see old things, dead things and live things everywhere.'"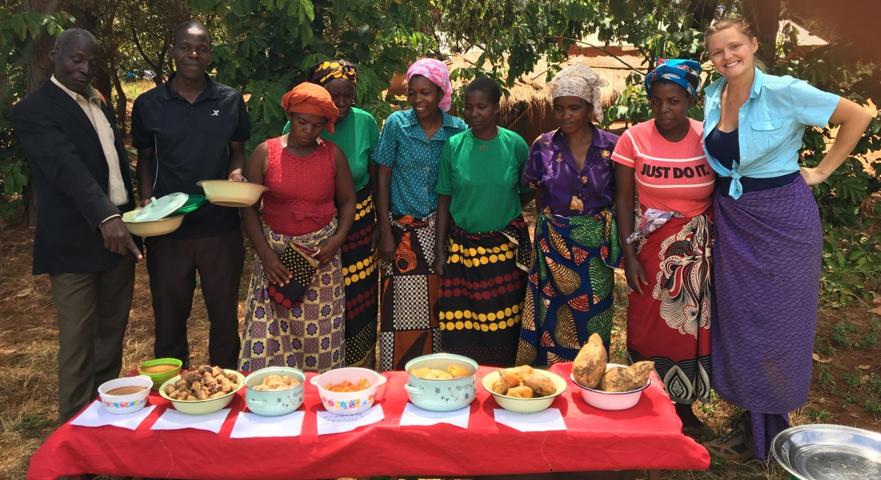 While in the Peace Corps, Anderson was stationed in Malawi, a small country in South Africa, as an environment and food security educator. While there, she — like the otters years before — had her own unique experiences with fish heads.
"The smaller heads weren't bad," she said, "but the large ones were really sour."
But she drew the line on another Malawi delicacy.
"I was like, 'No, that's the one I cannot do,'" she said, referring to mouse on a stick. "Not with the fur on it.'"
But museums were another matter altogether.
"This podcast is my own personal way of trying to encourage people to visit and support their local museums and to share my love of learning," she said, "A lot of these places are privately owned and they are just such great under-utilized resources. They're doing their best to [get through COVID-19], and the only way they'll make it is if people actually go and support them. You can make such a difference with just your admission."
Twitter: @MIchaelSoMdNews