Several months after the last time they were able to take the field for various practices and even several scrimmages, athletes from across St. Mary's public high schools ventured to fields or gymnasiums on Tuesday for the first day of their respective fall sports practices.
While athletes from neighboring St. Mary's Ryken High School were able to participate in an abbreviated basketball season, those from Chopticon, Great Mills and Leonardtown high schools were simply confined to being indoors without sports games. Even amid wintery conditions with snow and ice offering a backdrop to the scenery at all four high schools in St. Mary's County, there was a genuine sense spring is in the air.
St. Mary's public high schools' fall sports teams are set to play games against each other as well as Calvert public high school teams starting in about two weeks during an abbreviated fall season before moving into a condensed spring season. Charles public high schools have not announced specific plans for sports teams for the remainder of the year.
Chopticon High School senior twins Jeffery Wedding and Zachary Wedding, both of which have already committed to Charleston Southern University in South Carolina, toured the soggy terrain of the cross country course at the school on Tuesday amid occasional claps of thunder in the background.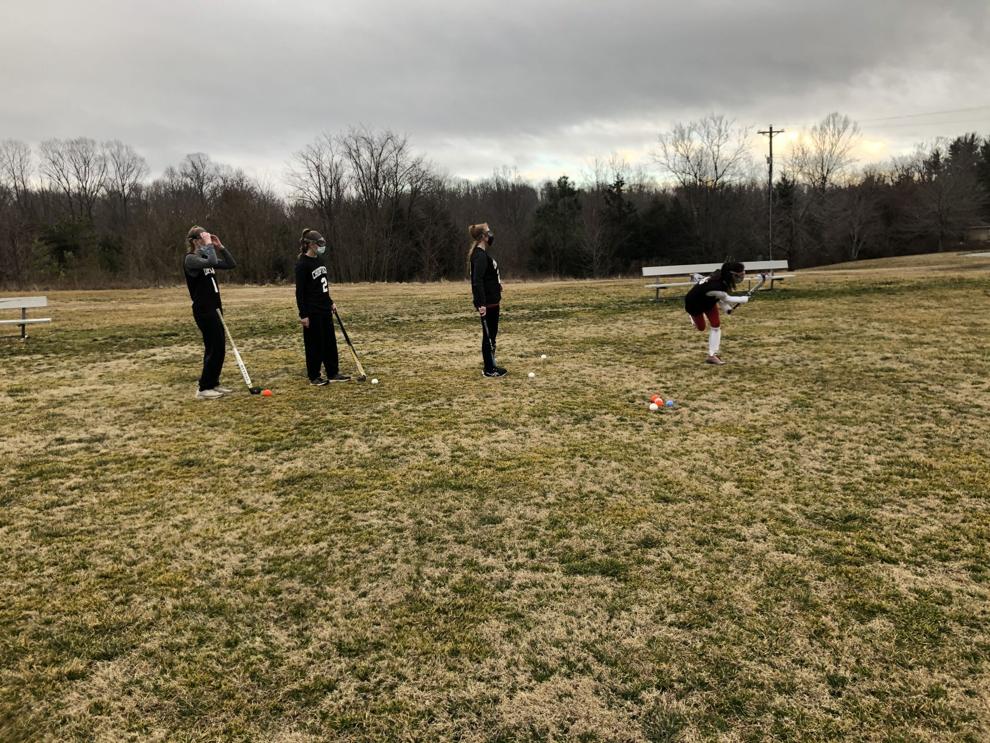 "It was great to be able to be back in school again today," Jeff Wedding said. "It was a lot better than sitting at home on the computer. I've been running all winter, but to finally be able to come out here and train with my teammates is a lot more fun."
"We've mainly been training at Chaptico Park, so it was good to finally be back on campus," Zack Wedding said. "It was different being back in school today. Most of my classes had maybe seven, eight kids. One class had only three. But it was good to finally be able to come up here and run our home course."
Public schools in St. Mary's reopened to certain grades beginning this week. All St. Mary's public school students will have the option to return starting March 1.
Great Mills High School girls soccer player Abby Joseph, a senior, has already signed with Division I University of Maryland Baltimore County, but the Hornets' forward is looking forward to getting back on the field for the belated conclusion of her high school playing days. A member of the Maryland Elite 18U squad, which practices at The Calverton School, Joseph will have several chances to play against some of her travel teammates.
"I'm really excited to be able to get back on the field with my [high school] teammates," Joseph said. "It's always great having the chance to play against some of those girls from my club team. The competition is always intense, but it's still fun. Having already signed with UMBC takes the pressure off of me. But I still want to be out on the field competing."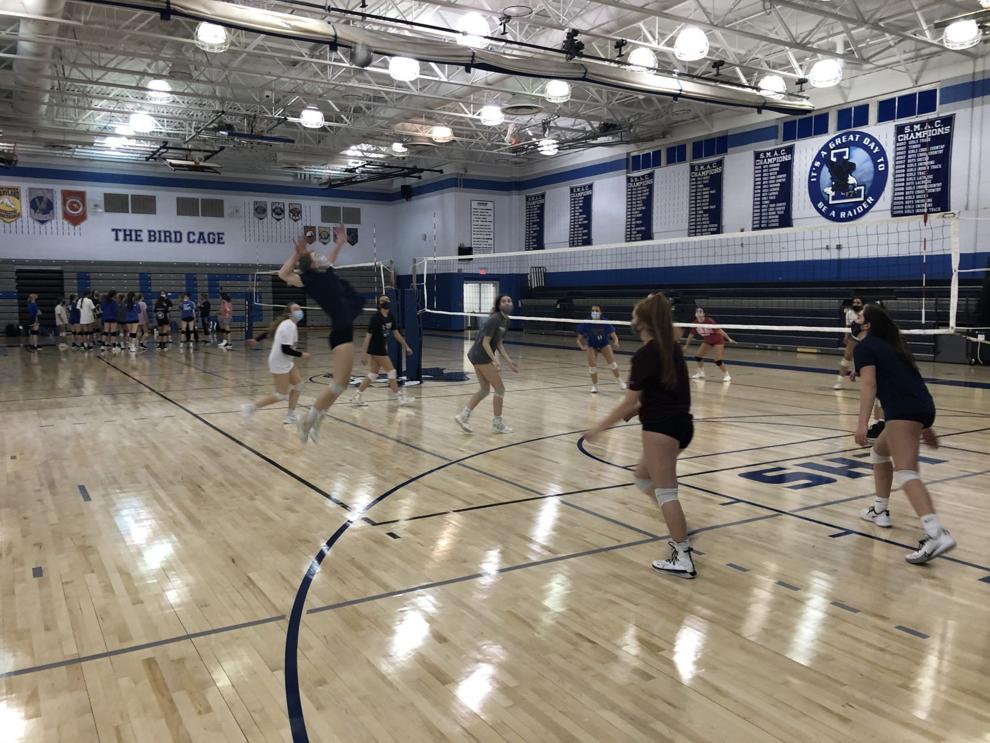 Players and coaches from the Leonardtown High School volleyball team finally had their first chance to get back into the gym on Tuesday afternoon. Although the players will have to don masks for their games indoors, Raiders' coach Steve Correll and seniors Elizabeth Matthews, Casey Taft and Nanette Moylier, a transfer from neighboring Great Mills, all relished the chance to compete.
"I've got a great group of girls this year," Correll said. "I've only got three seniors, but most of my girls are juniors. We have to wear masks for our games, but most of my girls play club so they're used to it."
"Today was so much fun," Matthews said. "It was great being back in school and seeing my classmates and teachers again. Practice was good. I'm really excited about being able to have some games. I love the competition."
"We're looking forward to being able to have a season," Taft said. "We'll get to play some really good teams. I can't wait for our first game [against Chopticon]. It's always great to play against them. They're definitely one of our biggest rivals."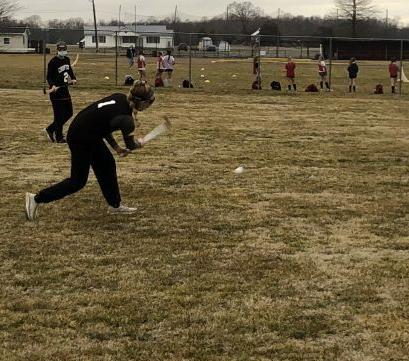 Unlike its neighboring public school rivals, St. Mary's Ryken participated in an abbreviated winter sports slate that concluded on Sunday afternoon when the Knights' boys basketball team trounced visiting Good Counsel, 117-76. On Monday afternoon the Catholic school's fall sports teams took the field for the first time and were busy again on Tuesday afternoon and well into the evening.
St. Mary's Ryken football coach Aaron Brady and senior quarterback Trevor Nored, who still remains undecided on his college choice for this fall, both enjoyed the chance to be back on the turf field at the school under the lights in preparation for six games against Washington Catholic Athletic Conference foes, all of which the Knights will host.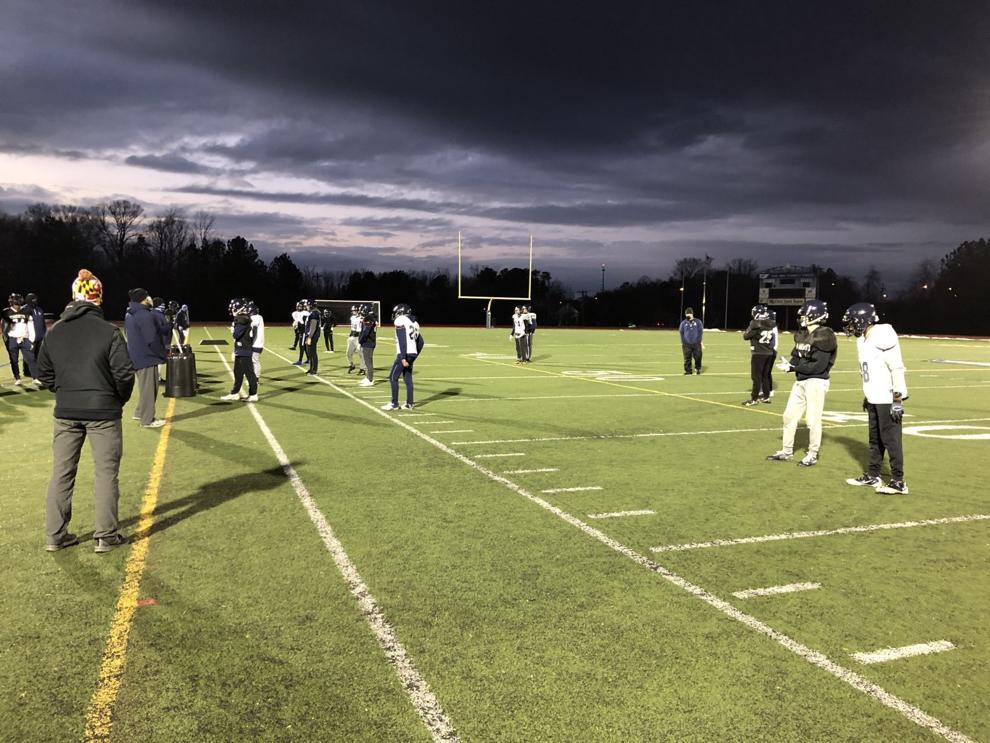 "I'm excited and I know all of my guys are excited," Brady said. "This is a great chance for my seniors and even my juniors to get looks and some games on film for colleges. We're supposed to have all the heavy hitters in the WCAC this spring. The schedule is not finalized of yet, but all of the games will be here."
"It was boring just watching games all fall and winter," Nored said. "I was watching the NFL games each weekend and thinking that if they were playing we should be playing. It's great just having the chance to be back out here on the field with the guys. It's just the second day [of practice] but already it feels like we've started."